20th LICSF Classic Held At Meadow Brook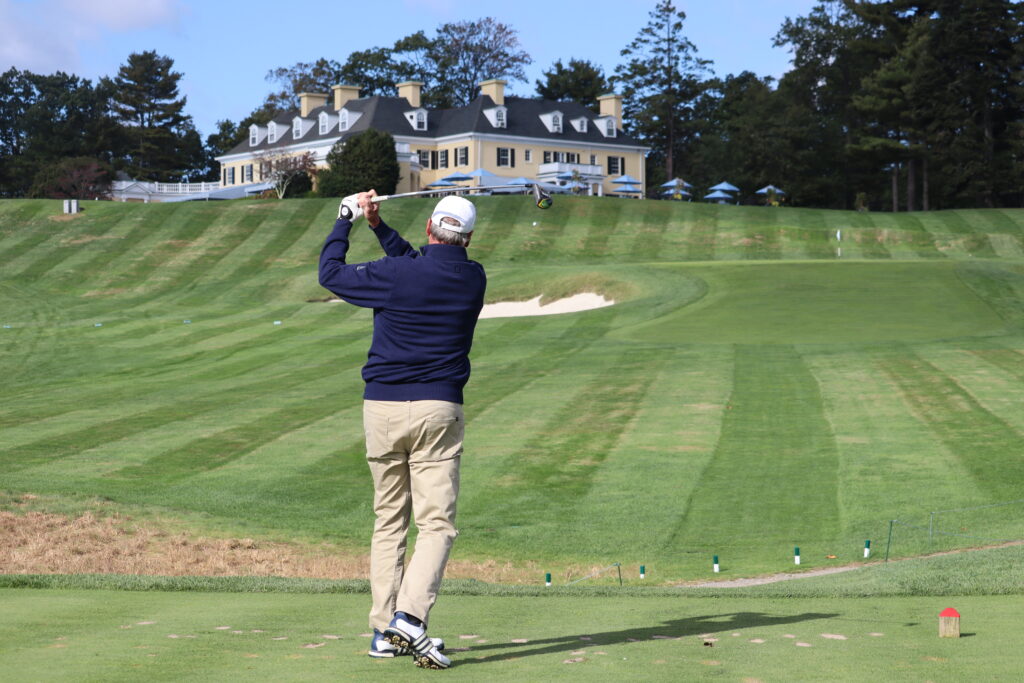 On a crisp fall day, the Meadow Brook Club hosted the 20th Annual Long Island Caddie Scholarship Fund Classic. A field comprised of generous donors and friends of the LICSF took to the course for a great day of golf and an afternoon of food and drink.
For two decades, the LICSF Golf Classic event has been the cornerstone of the program's fundraising efforts. This is a special one-day tradition in Long Island golf in support of college scholarships for young men and women who work in service to golf at Long Island clubs. Participation in and support of this event directly supports our scholars' pursuit of higher education.
"A huge thanks to all of you here," said Director of the MGA Foundation Johanna Gavin in her post-round speech. "Your support lets us continue to award these scholarships to the deserving young men and women on Long Island."
The golf outing featured both a gross and net competition. Prizes were awarded for the top two teams in each division. In the net division, the team of Joe Ruggiero, Hank Gola, Jon Olson and Dan Berger took home first place with a score of 8-under. In the gross competition, the twosome of Alan Finkelstein and George Gatta produced a sparkling score of 2-under to take home the win.
Prizes were also handed out for a Long Drive competition on the second hole and a Closest to the Pin challenge on the ninth. Olson was the winner of the Long Drive contest while Mitch Solomon took home the closest to the pin challenge.
It was another successful LICSF Classic, solidifying the importance of the event that has been around for two decades now.
The Meadow Brook Club provided the perfect backdrop for the fund's cornerstone event and with another golf seasons winding down, the LICSF looks forward to a great year of events in 2022.