Pursue Your Passion
Whether you are looking at a career in golf or another field, our career resources are here to help. From resumes to career advice and more, this is your page to get ready for your career
---
A Path That Fits You
There are no shortage of career choices. That's why it's best to choose a path that fits you. Our current scholars and alumni and landed jobs and internships in a variety of fields. The chart below highlights what path of study recent LICSF recipients have chosen to follow.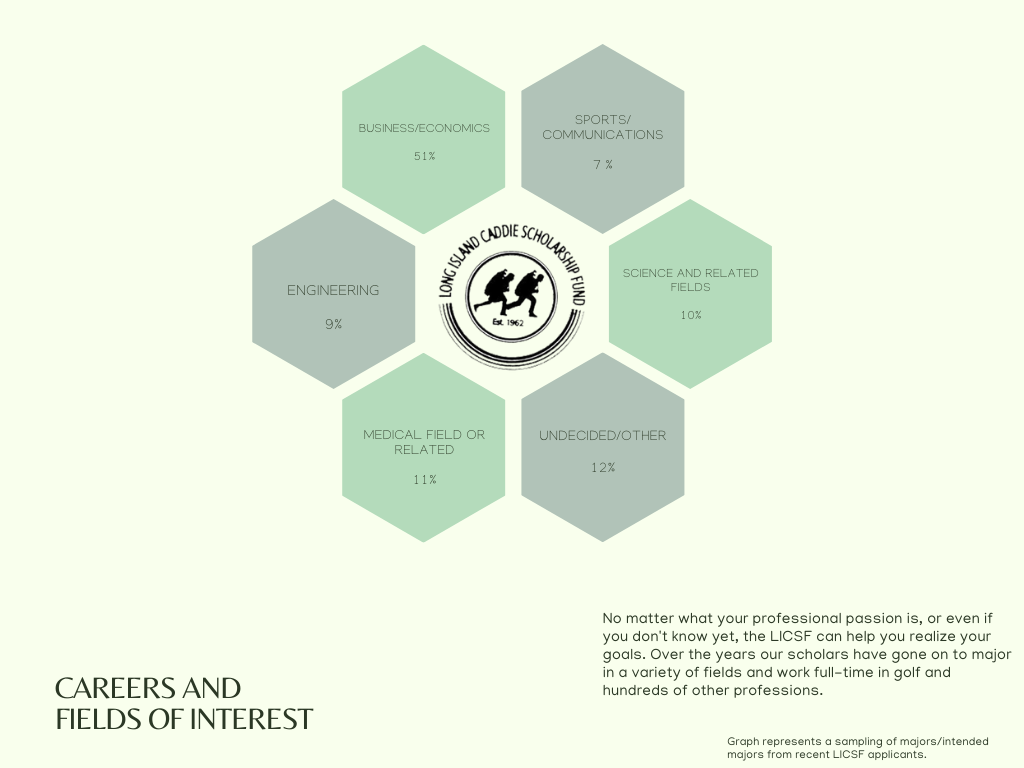 ---
CareerSpring Partnership
The LICSF has partnered with CareerSpring, a non-profit organization that helps first generation college students and pell eligible students realize their greatest career potential through their platform. CareerSpring offers career information, a network of professional contacts, and job placement services.

To register, click this link and enter the Passcode LICSF – you'll answer a few questions and be able to start creating your personalized profile!
---
How To Prepare

---