Featured Alumnus: Andrew Dorritie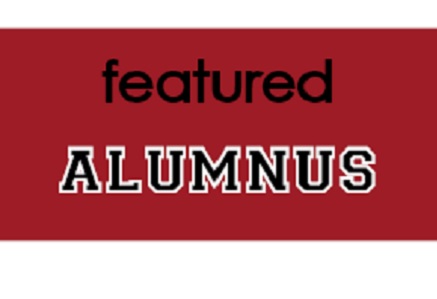 FEATURED ALUMNUS
ANDREW DORRITIE
THE MILL RIVER CLUB
UNIVERSITY OF NOTRE DAME, CLASS OF 2018
Andrew Dorritie, a recent graduate of the University of Notre Dame with a bachelor's degree in Neuroscience and Behavior and Spanish.  Since May of this year, Andrew, a LICSF alumnus from the Mill River Club, has been pursuing his passion for Neuroscience and teaching.
He brought his love for science and teaching together during his time volunteering at the Boys and Girls Club.  Andrew took this opportunity in particular, to teach kids about the "growth mindset" in conjunction with his Developmental Neuroscience class. Growth mindset is the idea that by working hard at something, the connections in your brain can change to form new and stronger connections to support what you have been working on.  Together, Andrew and the boys and girls built neuron models with pipe cleaners and connected them in different ways to demonstrate the varying ways neurons interact in the brain.
During his college career, Andrew also volunteered at the Music & Memory Program, where students are paired with Alzheimer's and dementia patients to create personalized music playlists that help them remember their past.
"These songs help the patients remember their past through music in a way that they are not able to without it," he writes.  "It was always an incredibly rewarding and humbling experience spending time with those people who have forgotten much of their past."
Andrew's growth mindset has brought him to do great things for himself and his community.
Q: What was your college major? What made you pursue your academic studies in this major?
A: My college major was Neuroscience and Behavior with a second major in Spanish. I chose the major because the brain is fascinating to me. Likewise, neurological issues can have huge impacts on people's lives, and I wanted to study what those issues were and learn how they are addressed in the scientific community. Additionally, I studied Spanish because of the practicality of it. I wanted to be able to have a legitimate conversation with a native Spanish speaker. I also simply really love Spanish poetry.
Q: If caddying has taught you anything, what would it be?
A: Caddying has undoubtedly taught me discipline. Waking up to be at the golf course at 6 AM on a Saturday morning was rarely what I wanted to be doing. My bed always felt amazing at that time. However, caddying taught me that if you put in the effort, you are rewarded for those sacrifices.
Q: What are your plans goals now being out of college?
A: Now that I am out of college, I am currently doing a graduate school teaching program through the University of Notre Dame called the Alliance for Catholic Education (ACE). For two years, I am a full-time fifth grade elementary school teacher at a Catholic school in San Jose, California. After teaching for two years, I will receive my Master of Education. Once I have completed my graduate teaching degree, I plan to go to medical school. As of now, I would like to specialize in pediatric neurology; however, it's impossible to say for sure where my interests will take me in the years to come!

(Photo by Jennifer Mayo/University of Notre Dame)