Jeff Guttentag Memorial Scholarship
Jeff "Gutt" Guttentag, like the game of golf, brought people together. Jeff was a former caddie, golfer, and member of Cold Spring Country Club for much of his life. He was also a two-time Club Champion. Jeff died at age 52 due to COVID-19. The hashtag #Guttstrong was created in honor of his brave fight throughout his hospital stay and 4 weeks on a ventilator. Jeff leaves a legacy of family, friends, golf games and years of dedication to serving Cold Spring as Golf Chair, Vice President, Board Member, and Executive Committee Member. Jeff's intelligence, sense of humor and devotion to acting in the best interests of all made him a friend to so many.  The Guttstrong Charity Golf Outing featured a sold-out field on September 13th at Cold Spring Country Club. In its first year, the Guttstrong Charity Outing raised an incredible $45,000 for the LICSF. It will be awarded through the LICSF to a highly accomplished caddie from Cold Spring. The LICSF is proud to add the Jeff Guttentag Memorial Scholarship as a way to continue to give to deserving young men and women on Long Island.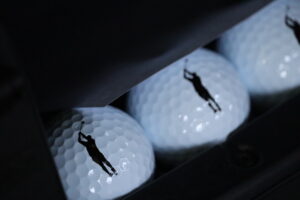 Current Recipient
Robert Posillico was awarded as the very first recipient of the Jeff Guttentag Memorial Scholarship. Posillico spent five years as a Caddie at Cold Spring and caddied for Jeff many times. Posillico will graduate from The College of the Holy Cross in 2023.