Thinking The Game: Peyton Greco Aims To Combine Psychology And Golf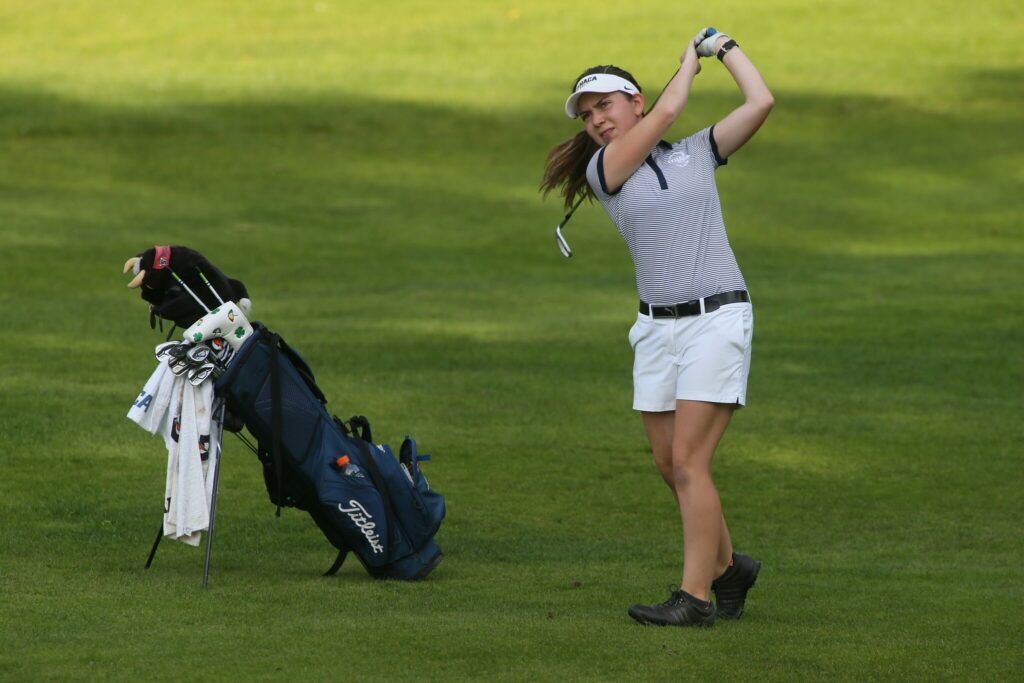 Peyton Greco has lived the life of an NCAA athlete. She has competed at the highest level of golf and shown great success in her career at Ithaca College. After five years on the team, Greco now has her sights set on the future and helping other golfers reach their peak mental performance as they try to realize their golf dreams.
Greco grew up on Long Island, in St. James, New York. By three years old, she was already swinging a plastic set of golf clubs her dad bought for her. From there, golf and Greco we're inseparable.
"It definitely all started with my dad introducing me to the game," she said. "I remember playing in Met PGA tournaments when I was nine years old and then I just continued to do more with the sport every year until college."
Greco honed her game at Smithtown Landing Country Club. She explains that from age four until 18 that was her home away from home.
"I know the place like the back of my hand," said Greco.
Greco immediately excelled when she started competing and when she entered seventh grade, she was named to the varsity golf team at Smithtown East High School. Greco never looked back, spending all six years (two in middle school and four in high school) on the varsity team. Not only that, but in each of her six years Greco was named to the All-League team. In addition, she was a four-time All-County selection and led her team to four county championships. Her final three seasons featured three All-State nominations. Still, it wasn't until her junior year at Smithtown East that Greco decided to commit to golfing in college.
"I kind of hit my stride the second half of my high school career, where I was like, okay I'm good and I also have a lot of untapped potential," she explained. "I wanted to see how far I could go and how good I could get by the end of college. That fueled me in my college search but at the same time, whenever I talked with a coach, I was also asking about what academic opportunities they offered."
While Greco was in the midst of her college search, she was also broadening her golf horizon's by working. Over the years she has held jobs as a caddie at Glen Head Country Club and Huntington Country Club. She worked numerous summers as a camp counselor at Smithtown Landing and still picks up shifts at Huntington in the pro shop when she is back home from college. Through all these experiences, Greco was able to meet the qualifications for an LICSF scholarship. Being awarded the scholarships was an incredible experience according to Greco and she says all the jobs she worked to qualify were also rewarding, as they offered her a different perspective than she got as a player.
"Being a caddie really helped me think the game better," said Greco. "I got really good at reading greens and just thinking about things on the golf course that helped me play a smarter game."
In college, Greco remained committed to the sport and attacked it with the same conviction she showed during her high school days. She showed consistent improvement each year, racking up multiple top-10 finishes in her freshman season. She medaled in events in each of her next two years and during her final season, posted a career-best scoring average of 77.83. Still, one goal eluded her.
"I wrote on an index card my freshman year and all it said was 'Make Nationals'," said Greco.
Due to COVID, Greco missed out on that opportunity her final season at Ithaca. However, the NCAA granted an additional year to all athletes effected by the pandemic and Greco took advantage. She won the individual title at the Liberty League Championships, qualifying for the NCAA Division III championships in the process.
"It was a literal dream come true," said Greco. "I mean that had been my goal since I started my freshman year and it was so emotional because I didn't think I would get the opportunity when the pandemic hit. To be able to golf nationals after all that happened was an incredible experience."
She made the most of the experience and finished her collegiate career in style on the 18th green. In the second and final round of the tournament, Greco drained a lengthy birdie putt in front of her dad and coach, wrapping up a great college career in style.
"I don't know how you can end a career any better than that," Greco remarked.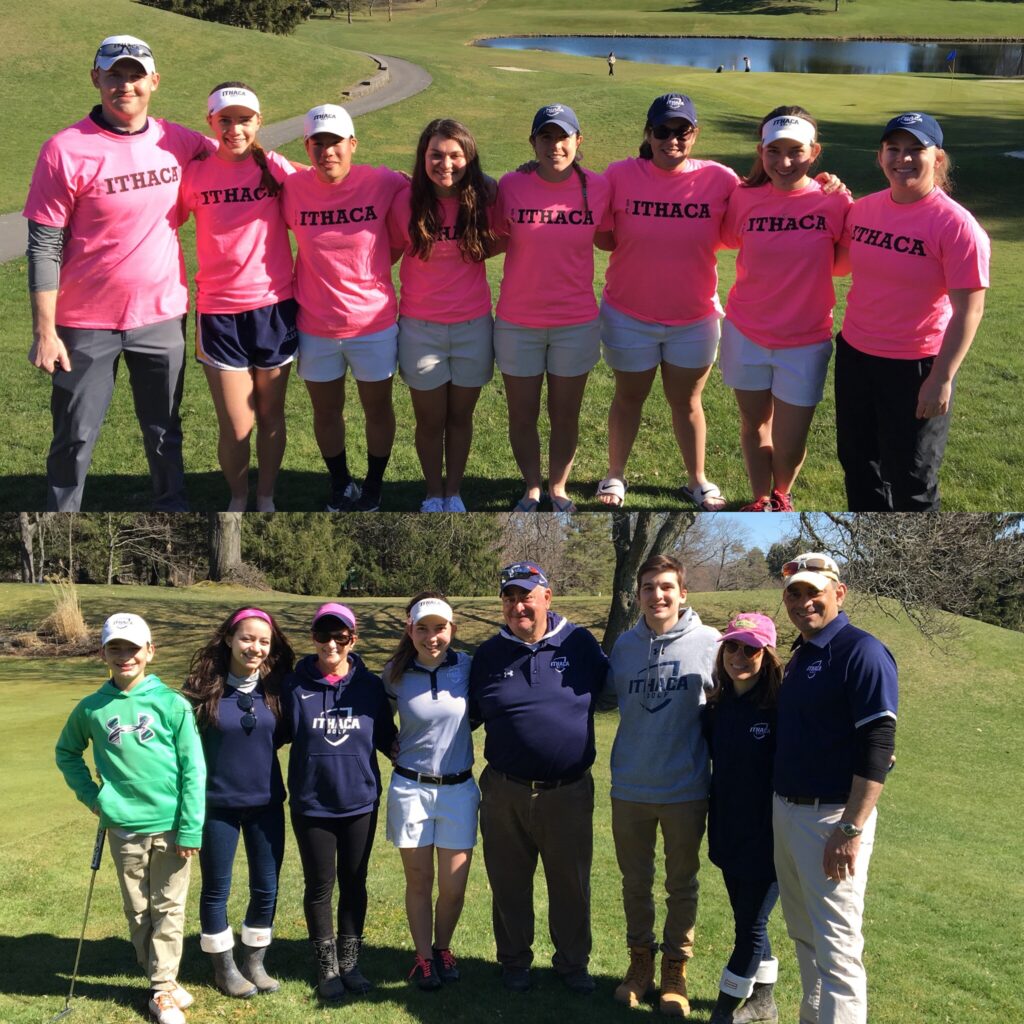 With an extensive golf resume, Greco has now started to make the transition from athlete, to coach. She is a graduate assistant for the women's golf team at Ithaca. After that, the next step for the psychology major is giving back to the game as a mental coach.
"Right now, there's a lot I could do," said Greco. "I'm graduating in the spring with a masters in exercise and sport science and there's a focus in sports psychology. When I'm done, I'm looking at a couple PHD programs and I'm really hoping to be a consultant for golfers. That would be primarily with junior golfers, and I actually have a business plan written up and I'm trying to start getting those wheels in motion there I can launch it soon."
With plenty in motion, Greco knows she has a lot to look forward to and more than a few great opportunities. She has met every challenge thus far head on and is poised to be successful in whatever chapter comes next. Regardless of what it is, there is one certainty for Greco's future. No matter what, it will be centered around golf.