LICSF Announces New Class For 2021-22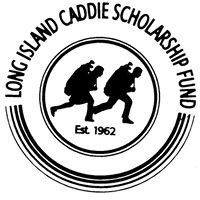 The Long Island Caddie Scholarship Fund has announced its scholarship recipients for the 2021-22 academic year. 21 deserving young men and women were added as scholarship recipients this year; and there are  74 current scholars returning to school this Fall. In total, 95 scholars will receive financial aid for the 2021-22 academic year. The 95 scholars will receive nearly $200,000 in financial aid.
To view a full list of the LICSF recipients, click here.
Since the Fund's inception in 1962, the Long Island Caddie Scholarship Fund has awarded more than $4.5 million in scholarships to more than 800 youth caddies and young men and women who caddie and or work on the grounds crew, in the pro shop, in outside services.  Scholarship eligibility includes financial need, satisfactory academics, and two years of service to golf at participating clubs and courses on Long Island.
Applications for the 2022-23 academic year are now open on the LICSF website. Visit our scholarships page for more details.