LICSF Spotlight: Harry Cowen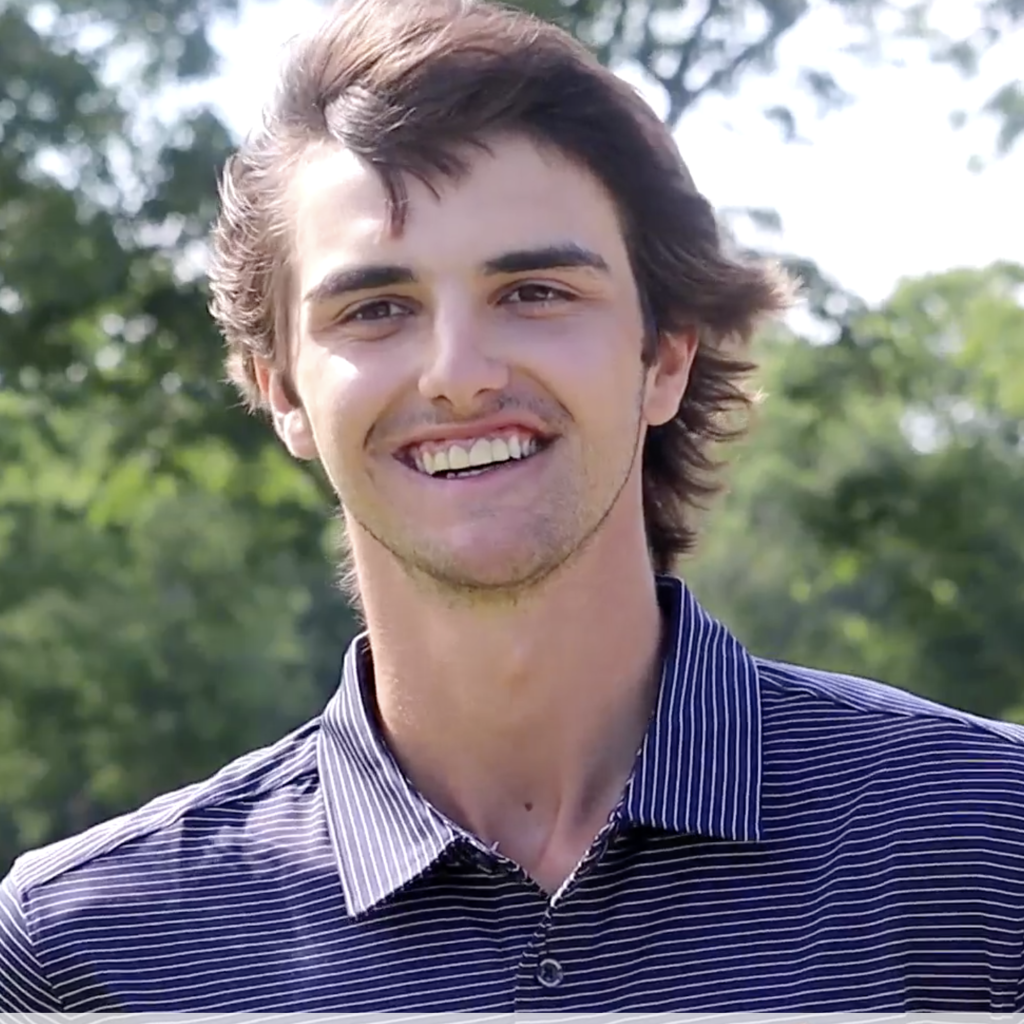 Though he has never played The Old Course at Saint Andrew's, Harry Cowen's earliest memories in golf revolve around arguably the most famous course in the world.
"My grandpa gave me some pictures of the old course, like how it was created and designed, when I was super young," said Cowen. "Those always interested me so I would say that's when I first remember figuring out about golf."
Though Cowen didn't start truly playing until he was 10, he shared many rounds with his dad after that. As is the case with many people picking up the game, it wasn't necessarily a perfect fit right from the start.
"As you know, golf is tough," said Cowen. "When I was younger, I didn't have the patience I do today. I was kind of like, 'why would I play this sport'. Once I hit 14, I started to want to play a lot more. That was also right when I started to caddie, so it was perfect."
Cowen started caddieing at Noyac Golf Club, in Sag Harbor New York just after he turned 14. He learned about the job through some friends and just as he started to get interested, he learned that Noyac had just started a caddie program.
"I learned about the new program at Noyac and it was perfect for me because I got to learn everything right away and jump into it," said Cowen.
On the outside looking in, being a caddie may seem as simple as carrying a bag and handing a golfer clubs. However, Cowen explained that there was a decent learning curve when he started.
"I mean first of all, it's just tough work," said Cowen. "You're working long hours and it's certainly physically demanding as well. You also must learn a lot of subtle things. How to read greens, where to out the bags to get to the next hole the quickest, how to read the pace of your player and so on. They seem like little things, but they all add up."
Cowen also mentioned that right off the bat, Noyac was extremely helpful and accommodating. He said that they made the process easy and fun and that led to him enjoying his time as a caddie almost immediately.
Much like caddieing itself, Cowen found out about the Long Island Caddie Scholarship Fund through a friend and current LICSF scholar, Cooper Schiavoni.
"I remember applying to a lot of scholarships and getting some and missing out on others," said Cowen. "I was really glad to get this one, it was at the top of my list so it was very special to me when I got the call that I was receiving it."
Cowen put that scholarship to good use, as he just finished his first year at the University of Virginia. His want for a big school, with a combination of great education and sports tradition, lined up perfectly with UVA. Cowen says despite his first year being disrupted by COVID, it was still an incredible experience.
"I loved it from the start," said Cowen. "It was a weird year but I am excited to get back this fall when things will be a lot more normal."
Cowen will be applying to the Business School at UVA in the coming semester, setting himself up for a double major in Finance and Information Technology. Though he doesn't have a set job targeted for the future, Cowen said he is confident that between his time at UVA and the connections he has made caddieing, he will be able to land where he wants to.
"That's another great thing about being a caddie, you meet so many good people," said Cowen. "You have unbelievable connections and, in my experience, everyone wants to help you."
Currently back on Long Island, Cowen is once again making loops at Noyac. He said he is especially enjoying his time now because this could be his last time as a caddie for the club. With intentions on getting an internship next summer, caddieing might not be an option for Cowen.
"The goal is definitely an internship next summer, but I love it here and it's been such a good way to spend my summers," said Cowen. "We will see if there's room for it in the future still."
Cowen had nothing but praise for his experience at Noyac, both in his compliments of the people he was worked with, to the actual course itself. Though many people think of Shinnecock Hills and the National Golf Links when they picture the Sag Harbor area, Noyac can more than hold its own. Take it from someone who has walked the course hundreds of times.
"Noyac is a tough course," said Cowen. "Playing from the tips, which I don't recommend to most people, but it is a tough and fun challenge. I haven't had the chance to play Shinnecock yet, but I watched the U.S. Open there and I think there are days when this place can play as hard as Shinnecock sometimes."
Though Cowen's time on the bag at Noyac may be nearing its end, he still plans to keep golf in his future. Cowen mentioned his want to play as much as he can and, when the time comes, start to give back to the LICSF because of what the fund has given him.