Rescheduled LICSF Classic Heads to Met Open Venue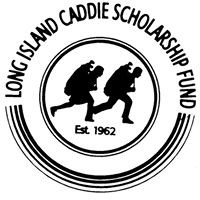 Elmsford, N.Y. (August 10, 2019) – The 18th Annual Long Island Caddie Scholarship Classic will head to Locust Valley, NY on Tuesday, September 10, 2019. Originally scheduled for September 2018 and May 2019, but rescheduled twice due to rain, the Piping Rock Club will host the event next month after a recently successful 104th Met Open Championship presented by Callaway.
Piping Rock Club is a premier18-hole links golf course designed in the early 20th century by Charles B. Macdonald.
For nearly two decades, the LICSF Classic has been the cornerstone of the Fund's fundraising efforts. This is a special one-day tradition in Long Island golf in support of college scholarships for young men and women who work in service to golf at Long Island clubs. Participation in and support of this event directly supports our scholars' pursuit of higher education.
Founded in 1962, the Long Island Caddie Scholarship Fund has more than to $4.3 million in need-based financial assistance to 851 scholars. There are 131 scholars currently attending colleges from Nassau and Suffolk Community Colleges to Harvard University.
*Note: The Fund will honor all players who had registered for the originally scheduled September and May dates. There are still open foursomes and time to register. All entries must be submitted by the entry form provided below. Please contact the CSF office at 914-347-2340 or info@caddiescholarship.org to confirm your entry.